Male Erectile Dysfunction Penile Blood Doppler Diagnostic Apparatus
Brand : Sanwe
Product origin : Xuzhou,China
Delivery time : 3-5 working days after payment
Supply capacity : 20 sets per week
SW-3603 Male Sexual Dysfunction Diagnostic Apparatus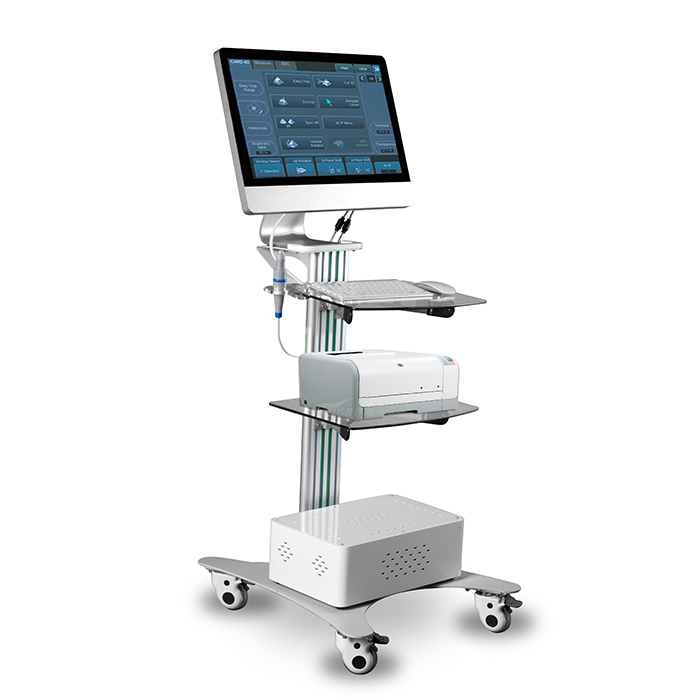 1.Apparatus Introduction
It merges neurology, psychology, theory of automatic control, ultrasonic technology and computer-automatic digital display technology in one and possesses such detection methods as Doppler ultrasonic blood examination, which can be widely used in male sexual dysfunction detected.
2. Examination Range
The instrument is applied to the clinical diagnosis of vascular sexual dysfunction.
3. Function and Principle of Detection
Doppler Ultrasonic Blood Examination
It transmits ultrasonic wave to human vessel through ultrasonic probe, and then the probe receives echo signal and monitors arterial vessel of penile cavernous body and records systolic and diastolic pressure at the same time. Besides, it can work out PFI value by computer automatically to get blood peak flow rate, average blood flow speed so as to detect whether sexual dysfunction is caused by vascular lesion.
4.Technical Characteristics
1). Power: AC 22OV±22V 50Hz±1Hz
2). Part functions of blood Doppler:
a) Have two output modes: Doppler frequency shift mode and blood flow rate mode (convertible)
b) Real-time display of amplitude of Doppler frequency shift and blood flow rate.
c) Nominal frequency of probe: 8MHz±10%
d) measuring range of Doppler frequency shift: 0.1KHz~4KHz(corresponding speed approx.0cm/s~50cm/s)inaccuracy ±15%
e) Continuous wave of Doppler
3). Neural electrophysiological part of the function:
a) The electrical stimulation intensity is 0 ~ 100V and adjustable.
b) Electrical stimulation pulse 50 ~ 500us continuously adjustable, step 10us.
c) The electrical stimulation pulse repetition cycle is 1s ~ 3s and adjustable.
d) Receiving cycles (record and analysis time) 50 ~ 350ms adjustable
4). Amplifier basic parameters:
a) Channel bandwidth of 0-2KHz;
b) Input impedance 10MΩ;
c) Signal input range 0-1.2mV;
d) Magnification 4000 ± 20%
e) The common-mode rejection ratio ≥ 85dB
5).Input power: SW-3600 ≤ 300VA.
6).Diagnostic Station, 2300mm wide and 700mm high 750mm. The diagnostic platform of the table can carry 1350N static load.
5.Delivery detail
1).The products can be shipped by air or sea for you;
2).The products are supplied with standard export package;
3).No matter what delivery way, all depends on your actual requirements.
6.Our advantage
1).Top Quality:Strict quality control system is supplied before shipment;
2).Excellent Service:Clients are treated as friend and quick response within 24 hours will be supplied;
3).OEM Accepted: Your logo can be added on the products;
4).Competitive Price:We always ensure high price performance to benefit our customers;
5).Timely Delivery:Normally the order shall be delivered 3-5 working day after payment.
7.Our Service
1).Per all your inquires about our products, you will be replied in detail within 24 hours;
2).Our professional team have professional attitude to recommend and supply the products and services with good quality and competitive price;
3).Our products have various type and function, We will recommend the suitable one to you according to your requirements ;
4). We offer OEM services. We can print your own logo on the product.
5). We have very experienced engineers, can help you better use our product.
Your satisfaction is our duty!It will be our great honor to serve you.We do hope we can offer you more help in medical field and build the long term business relationship with you.
Please feel free to give your inquiry in the form below. We will reply you in 24 hours.