Semen analysis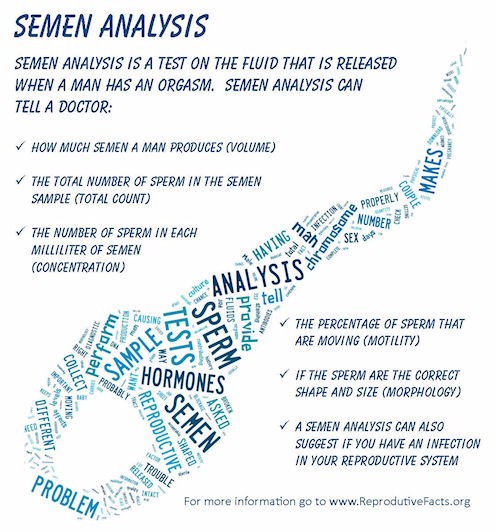 Semen analysis
What is semen analysis?
Semen analysis, also known as a sperm count test, analyzes the health and viability of a man's sperm. Semen is the fluid containing sperm (plus other sugar and protein substances) that's released during ejaculation. A semen analysis measures three major factors of sperm health:
· the number of sperm
· the shape of the sperm
· the movement of the sperm,
Doctors will often conduct two or three separate sperm analyses to get a good idea of sperm's health. According to the American Association for Clinical Chemistry (AACC), the tests should be conducted at least seven days apart and over the course of two to three months. Sperm counts can vary on a daily basis. Taking an average of the sperm samples can give the most conclusive result.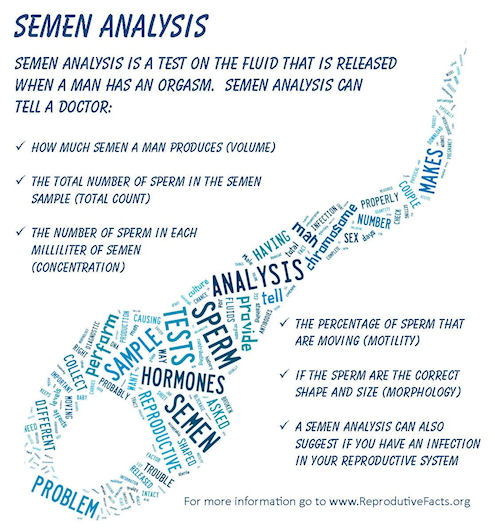 Why undergo semen analysis?
Test for male infertility
A semen analysis is often recommended when couples are having problems getting pregnant. The test will help a doctor determine if a man is infertile. The analysis will also help determine if low sperm count or sperm dysfunction is the reason behind infertility.
Test for vasectomy success
Men who have had a vasectomy undergo semen analysis to make sure no sperm are in their semen. In a vasectomy, the tubes that send sperm from the testicles to the penis are cut and sealed as a permanent form of birth control. After a vasectomy, doctors often recommend that men take a sperm analysis once a month for three months to ensure that sperm is no longer present in their semen.
Learn more about semen analysis-semen analyzer
Please feel free to give your inquiry in the form below.
We will reply you in 24 hours.