Semen examination-Sperm analyzer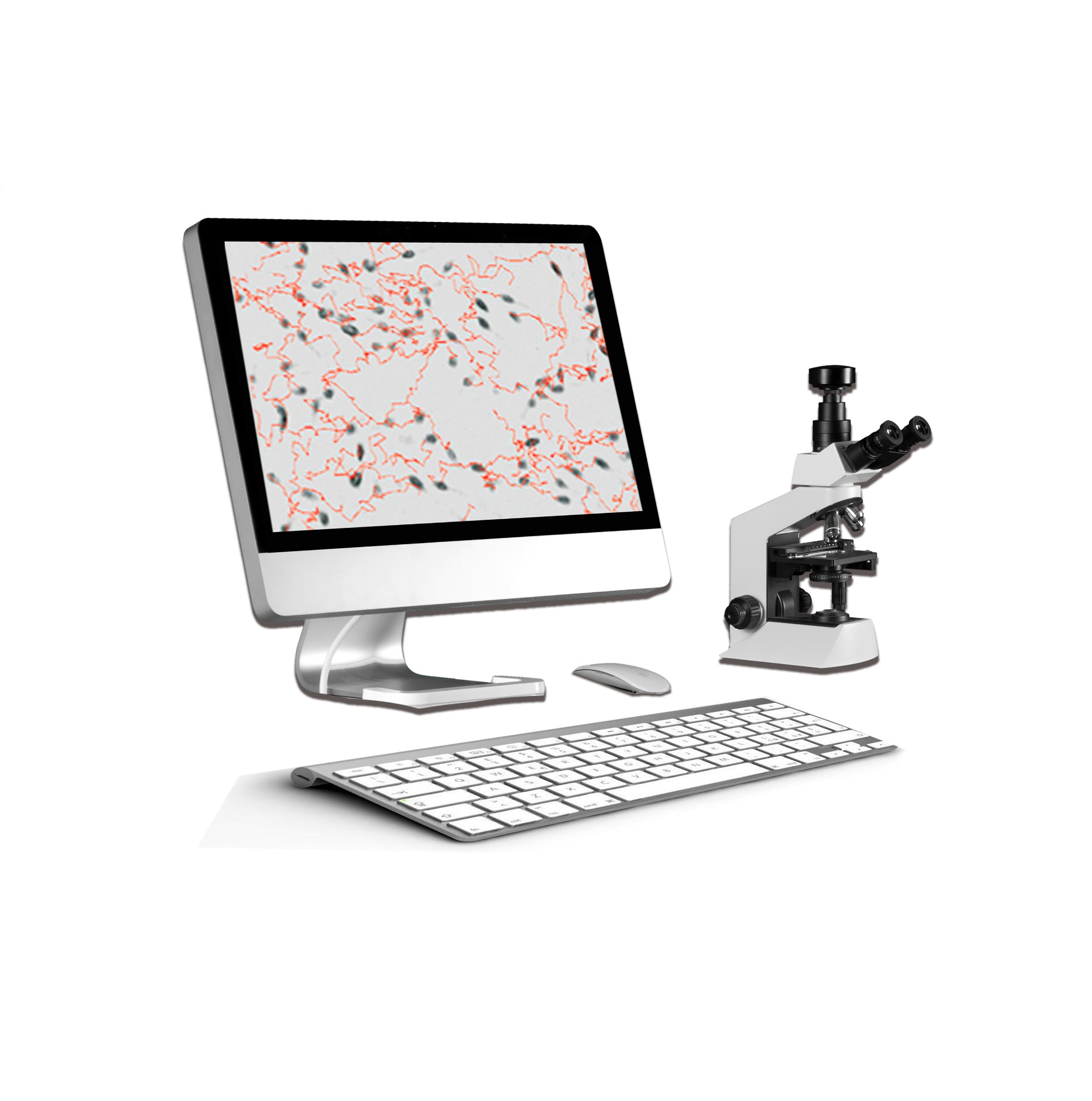 Semen examination-Sperm analyzer

SEMEN–MACROSCOPIC EXAMINATION
As semen samples can show substantial variation, a minimum of 2 properly collected and transported samples, ideally collected over 2 spermatogenic cycles, should be examined at 37°C. This may unnecessarily prolong the investigation for patients and is recommended only if there is a recent insult to spermatogenesis.
Color
Pathologically, seminal discoloration may be due to fresh blood, drugs (pyridium), jaundice, or contamination of semen with urine (eg, bladder neck dysfunction). Physiologic yellowish tinge in samples with prolonged abstinence is due to carotene pigment, and sperm oxidation causes odor.
SEMEN VOLUME, PH, AND VISCOSITY
Volume
The normal volume of ejaculate after 2-7 days of sexual abstinence is about 2-6 mL.
Aspermia: No sperm seen in ejaculate after orgasm.
Hypospermia: <0.5 mL of semen.
Improper collection, hypogonadism, retrograde ejaculation, obstruction of lower urinary tract may yield low volume.
Hyperspermia: >6 mL of semen ejaculated (prolonged abstinence or excessive secretion from the accessory sex glands).
pH
Normal semen pH is in the range of 7.2-8.2 and it tends to increase with time after ejaculation. Changes are usually due to inflammation of the prostate or seminal vesicles.
Semen viscosity
Viscosity measures the seminal fluid's resistance to flow. High viscosity may interfere with determination of sperm motility, concentration, and antibody coating of spermatozoa. Normally, semen coagulates upon ejaculation and usually liquefies within 15-20 min. Semen that remains a coagulum is termed nonliquefied, whereas that which pours in thick strands instead of drops is termed hyperviscous. The clinical significance of abnormalities in liquefaction remains controversial.Exact liquefaction time is of no diagnostic importance unless >2 h elapse without any change. Failure to liquefy is usually a sign that there is inadequate secretion by the prostate of the proteolytic enzymes fibrinolysin, fibrinogenase, and aminopeptidase.On the other hand, absence of coagulation may indicate ejaculatory duct obstruction or congenital absence of seminal vesicles. Importantly, liquefaction should be differentiated from viscosity, as abnormalities in viscosity can be the result of abnormal prostate function and/or the use of an unsuitable type of plastic container.
MICROSCOPIC EXAMINATION
Sperm concentration
A phase contrast microscope using volumetric dilution and hemocytometry is recommended for all examinations of unstained preparations of fresh/washed semen and is reported as millions of sperm per mL. Samples in which no sperm are identified should be centrifuged and the pellet examined for the presence of sperm. Pregnancy rates by intercourse and intrauterine insemination decline as sperm density decreases.
Azoospermia refers to the absence of sperm in the seminal plasma.
Oligozoospermia (also often called oligospermia) refers to seminal plasma concentration less than 20 million per milliliter.
Motility
The efficient passage of spermatozoa through cervical mucus is dependent on rapid progressive motility, that is, spermatozoa with a forward progression of at least 25 μm/s. Reduced sperm motility can be a symptom of disorders related to male accessory sex gland secretion and the sequential emptying of these glands.
Rapid and slow progressive motility is calculated by the speed at which sperm moves with flagellar movement in a given volume as a percentage (range 0%-100%) by counting 200 sperms.
a.
Rapid progressive motility (ie, >25 μm/s at 37°C and >20 μm/s at 20°C; Note: 25 μm is approximately equal to 5 head lengths or half a tail length).
b.
c.
Slow or sluggish progressive motility
d.
e.
Nonprogressive motility (<5 μm/s)
f.
g.
Immotility
h.
A normal semen analysis must contain at least 50% grade A and B, progressively motile spermatozoa. If greater than 50% sperms are immotile then the sperms should be checked for viability. Persistent poor motility is a good predictor of failure in fertilization, an outcome that is actually more important when making decisions regarding a couple's treatment options.
Morphology
The clinical implications of poor morphology scores remain highly controversial. The initial studies using rigid criteria reported that patients undergoing in vitro fertilization (IVF) who had greater than 14% normal forms had better fertilization rates. Later studies reported that most impairment in fertilization rates occurred with morphology scores of less than 4%.
The staining of a seminal smear (Papanicolaou Giemsa, Shorr, and Diff-Quik) allows the quantitative evaluation of normal and abnormal sperm morphological forms in an ejaculate. Smears can be scored for morphology using the World Health Organization (WHO) classification, or by Kruger's strict criteria classification.WHO method classifies abnormally shaped sperm into specific categories based on specific head, tail, and midpiece abnormalities, which is based on the appearance of sperm recovered from postcoital cervical mucus or from the surface of zona pellucida (>30% normal forms). In contrast, Kruger's strict criteria classifies sperm as normal only if the sperm shape falls within strictly defined parameters of shape and all borderline forms are considered abnormal (>14% normal forms).
a.
Head defects: Large, small, tapered, pyriform, round, amorphous, vacuolated (>20% of the head area occupied by unstained vacuolar areas) heads with small acrosomal area (<40% of head area), double heads, any combination of these.
b.
c.
Neck and midpiece defects: Bent neck; asymmetrical insertion of midpiece into head; thick, irregular midpiece; abnormally thin midpiece; any combination of these.
d.
e.
Tail defects: Short, multiple, hairpin, broken, bent, kinked, coiled tails, or any combination of these.
f.
g.
Cytoplasmic droplets: Greater than one-third of the area of a normal sperm head.
h.
Morphology should be used along with other parameters, and not as an isolated parameter, when determining clinical implications. It is important to realize that, in general, pregnancy is possible with low morphology scores and that both motility and morphology have also demonstrated prognostic value, as do combinations of parameters.
Please feel free to give your inquiry in the form below.
We will reply you in 24 hours.